OXFORDS AREN'T THE ONLY ITEM IN THIS SEASON, BABIES MADE THE CUT TOO.
I initially wasn't going to make a post about the oh so fabulous Ms. Halle Berry (because every blog out there is doing so) but after a picture I saw today I just could not resist myself! She has been appearing everywhere this month - including her premieres for her new movie Things We Lost In The Fire. She's been looking so beautifully radiant and having the healthy pregnancy glow. Halle almost makes pregnancy look like its nothing. I guess it's all about your outlook on things. "There is nothing bad about it. The morning sickness and the vomiting and the hot sweats. Nothing's been bad about it. I've loved every second of it." Gotta love the positivity, Halle. ;)
"I'm a slave to fashion."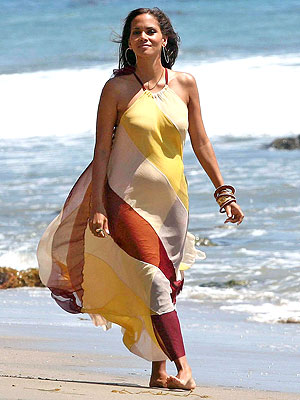 This shot is so beautiful. Serene and Peaceful. I know that's right Halle.